2021 has gotten off to a great start. The closure of what some would call traditional family attractions last year and the transition to outdoor family time has brought many people to realize that there is more to life than hotels and amusement parks. People are still enjoying the lifestyle change and  
we love seeing so many new, dirty and smiling faces out there.
 
We have heard so many great stories about people that have recently given "dirt sports" a try for the first time and even more from families that dusted off their machines for the first time in years and found a renewed joy for getting dirty. 
Although we support many different forms of off road racing all over the US and other countries, we aren't always able to get out to them in person.
We did however make it to the first ever Legacy race in Pahrump NV, the BITD Parker 25, and the DP4 Johnson Valley 150 to support our racers.
We had more jacks out at these events than we could count and that is always exciting and humbling to see.
Even though Pro Eagle jacks are the best and sometimes ONLY option that many race teams have, we do still work with a select few people / teams to get feedback and to test new product with.
We had a new jack onboard with Cindy Cobian at the Legacy race and unfortunately for Cindy, but exciting for us, the jack actually needed to be used to change a flat.
We had a great time at this new racing series event and many of our teams saw great success there. New to team Pro Eagle is Maddie Wedeking.
We got a chance to chat with Maddie in Parker, and she told us how she prepped the car for this race in just a few weeks after the Legacy race, 100% on her own.
Well, with the help of her Pro Eagle jacks that is!
She ran into some unusual issues at Parker and spent some time in the pits.
Racers hate to have to stop in the pit with issues, however, we love it because that is when we get to shine.
Aiding in the repairs and getting our drivers back in the race is the fuel to our fire.
The DP4 race was extra exciting as our very own General Manager, 
Chuck Foreman was asked to ride with Brook Jensen
.


Unfortunately, 

Brook and Chuck suffered an electrical issue that couldn't be diagnosed causing them to finish deep in the pack.
Other drivers like
Ryan Edwards
,
motorsports marketing director for KMC Wheels saw success in his class with a top 15 out of nearly 40 racers. 
At the beginning of April we loaded up our Honda Talon, a selection of Pro Eagle jacks, our waders and headed off to Arkansas for Mud Nationals.
Having never been to a Mud event we had no idea what to expect other than what we learned from videos that we watched on You Tube from past years events.
We knew we were a little under prepared as far as the tires and height of our Talon but oh well,

we were going to have a blast no matter what.


We set up our booth in a beautiful meadow of the Arkansas woods and 

explored all the other vehicles brought to Mud Nationals.


It was amazing to see the work and craftsmanship in some of these vehicles.

From showroom stock UTVs to

monstrosities

that you literally needed to climb into because they were so tall.
From stock suspension cages, all the way to completely custom one off units with custom paint jobs

and more speakers than a concert arena, the sheer amount of  fun toys were never ending

.
The people were just as diverse. There were families with 30 year old tow vehicles and trailers that shouldn't have been road worthy parked next to their tents and charcoal BBQs with Quads that the family took turns riding.
There were

 luxuriously large

 coaches pulling stacker trailers with

fully studded out

UTVs inside

sporting all the best products and features

that money could buy.
The best thing about it was they were ALL there to play in the mud and

each individual

had that in common with their neighbor.
It was such an awesome community that came together to have the same fun.


We saw a ton of Pro Eagle jacks being used helping to swap tires, or just sitting in camp ready to pump into action if needed.
It was truly amazing to see. Even though we had never personally been that far east before, our reputation and product was already widely accepted.
Our booth was located across from Gator Waders, which at a mud event is a very popular booth.
Many other vendors had commented that we looked to be just as busy as Gator Waders from their

prospective

.
This was a very pleasant surprise for us and we thoroughly enjoyed speaking with everyone we got to meet.   
The vendor hours ran from 8 – 4 so it still gave us plenty of time to go play in the mud.
We went with our desert tires and no portals so we sat 3-4 inches shorter than even the least modified "bike" (as they call them back east).
The lower vehicle height meant we were constantly pushing our way through the deep mud.
We love our Talon but we were extremely grateful for our Jackson Turbo and the extra HP we had.
Without that power, we might still be there trying to dig ourselves out! We learned our lesson, we won't go back without the proper mud tires!.
You may think that sounds miserable and we would have thought the same thing before this: however, we had a blast.
Our cheeks and sides were hurting from laughing so much! We will absolutely be going back again. 
In 2018 we had just moved into a bigger building in Torrance, CA and decided to hold an open house. We wanted to share our excitement in our new building and also let people see what we were all about.
We wanted to share our passion for anything on wheels.
We invited friends from the Jeep, Overland, Racing, UTV, Sand and every other "community" that uses our jacks.
We were hopeful that it would be well attended but were blown away at the amount of people that came out to show their support.
We had nearly 100 display vehicles from all the before mentioned "groups" and everyone was able to share their vehicles with people they don't normally get to mingle with.
Jeff Proctor brought his championship winning Honda Ridgeline out and let people "jack it up" to see who could change a tire the fastest.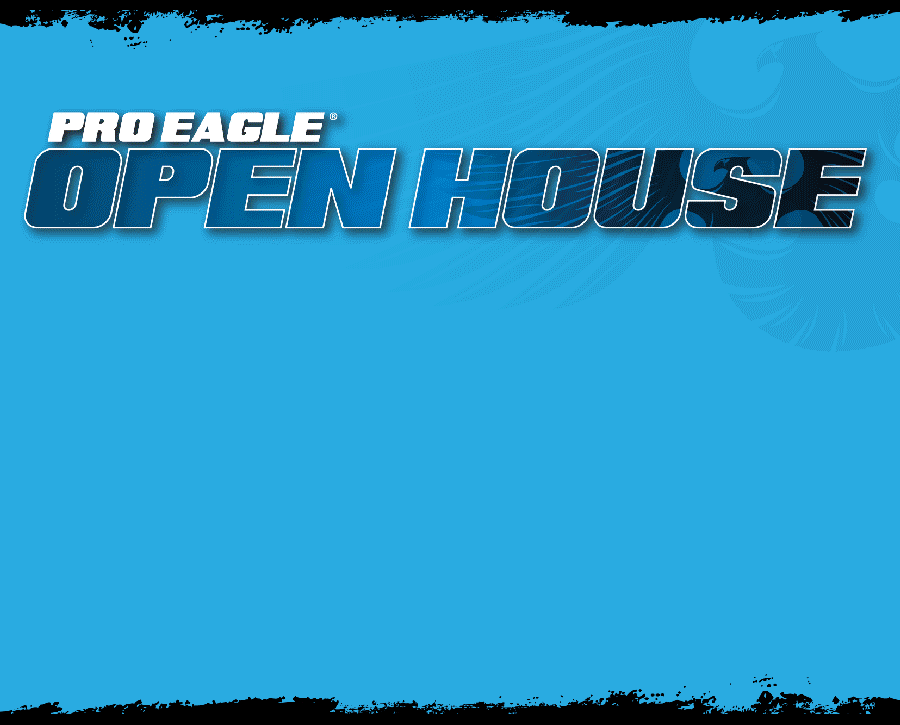 We tried to do it again in 2020 but the timing wasn't right. Well now the time is right!

We are holding our second Open House this June 19th
and you are all invited!
We will have racing legends like  
Rob MacCachern, Ricky Brabec, Terry Madden, and more.
We will have  
Overland Rigs, Jeeps, Tundras, Tacomas, Land Rovers, UTVs,  
and everything in between.
We will have vendors like
Rigid, Sparco, Milestar, KMC, Metal FX  
and the list keeps growing.
Jeff Proctor is bringing the race truck back for the tire change competition-

the fastest time will win a Pro Eagle jack, 
so come try your skill and luck! We will be holding a raffle with prizes from each one of the vendors attending. 
With food, drinks and fun for everyone, you aren't going to want to miss this event! 
As if we haven't already given you enough reason to come hang out, 
our new jack will be released at the event and attendees will have the first opportunity to purchase one of the limited first ru
ns. 
See you there!